Are you in the market to buy a car? When is the best time to buy a car? This question has plagued many people at some point in their lives. I have been through this myself and have tried to find the best answer. There are many indications that you may want to make a decision about the best time to buy a car. It can be done over a matter of months or even a year, but these days, it's almost always the case that an automobile can be purchased at a good but not-best price at some point in the short term.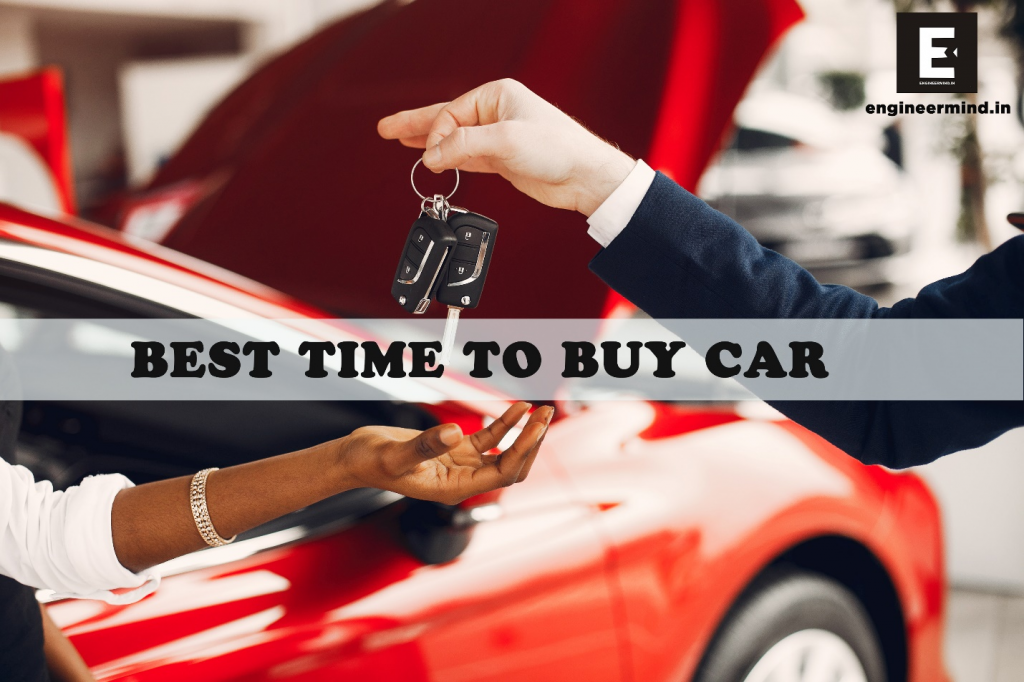 Many people view the acquisition of their first new car as a significant life achievement. There are a lot of car companies in the country, so finding the right one can take some time. The price of an automobile is more important than any of its other features or specs. On average, automobiles cost a lot of money. But there are occasions when you can save a lot of money. There are lots of things to keep in mind when buying a car.
Timing your car purchase strategically can lead to significant savings. Car dealerships and manufacturers often offer incentives and promotions during specific times of the year, making it advantageous for buyers to plan their purchases accordingly. In this article, we will explore the best times to buy a car and the factors to consider when seeking the most favourable deals.
Table of Contents
Best Time to Buy a Car
1. End of the year
The end of the year is the best time to buy a car. You should start looking for offers on his ideal car now because many car firms and dealers may extend their discounts through Christmas and New Year's.
Car dealerships have goals that they must achieve, which means that you may be able to negotiate a fair price. Monthly, quarterly, semiannual, and annual targets are established initially. Therefore, many automakers and dealers may give discounts and incentives to prospective buyers in order to achieve their goals.
One may argue that the end of the year is the ideal time to buy a car because that is when the best prices are available. Car sales are often slower during this time of the year because most people wait until the New Year to purchase a new vehicle. Due to the fact that dealers need to liquidate their stock and, in some cases, reach their mandated targets, the best discounts are typically made available during this time period. These include discounts that have been allowed by the manufacturer as well as incentives that are supplied by dealers in order to give sales more of a push.
2. During festivals/holidays
Most people buy a car at festivals and dealers also offer discounts, so it is also the best time to buy a car. Holidays such as Independence Day, Republic Day, Diwali, Christmas, and other holidays are used by car dealerships as an opportunity to attract customers. In India, the beginning of a new year is also one of the most favourable periods to buy an automobile. The present stockpiles of the dealers need to be depleted so that they can create room for the arrival of new goods.
3. End of the month/quarter
When looking for a new car, it's crucial to remember that practically every salesperson working the lot is bound by monthly or quarterly sales quotas. The sales staff may be more willing to haggle on the price of a vehicle in order to reach their targets, but this could lead to a lower profit margin.
4. When manufacturers discontinue car models
When some car models become obsolete or are superseded by newer models with more advanced features, the automaker may decide to stop producing them. It's a great time to buy a car because dealers probably want to move the inventory they have before the models are discontinued.
5. Start of the week
Weekends are usually a busy time for dealers. You can get a good deal if you go to the showroom at the beginning of the week or during the week. You get the salesperson's full attention, which makes it more likely that you can get a better deal. So, one of the best times to buy a new car is at the beginning of the week.
If you want to make a deal, it's important to have the salesperson's full attention. This might not happen on the weekend when dealerships are usually busy. If you go shopping on Monday or Tuesday, you might be the only one asking questions, taking test drives, and haggling over the final price. Since financial institutions are open during business hours, it may also be easier to apply for a loan.
6. After the car launch
If you want to buy a new model, you can get a good deal if you buy it close to the date it comes out. Car companies may give discounts on the first 100, 1000, etc. cars they sell. Make sure you book the car well ahead of time to be eligible for these deals.
7. Offers from dealerships
In addition to seasonal sales, car dealers often offer great deals on their anniversaries and other important dates. During this time, they might offer discounts, cash back, low-cost monthly payments (EMIs), deals on car maintenance, etc. Look for deals like these if you want to get the best price on your car.
8. Before new updates
Before a car company gives an old car a new look, showrooms may want to get rid of their stock. The new model might have a few small changes or additions. If you don't mind buying an older model, some car lots may give you a discount.
Conclusion
Time to buy a car can result in substantial savings. By considering factors such as end-of-month or quarter targets, year-end sales, new model releases, seasonal promotions, and external market conditions, you can strategically plan your car purchase to secure the best deals. Remember to conduct thorough research, compare prices, and negotiate to maximize your savings on your next vehicle purchase.