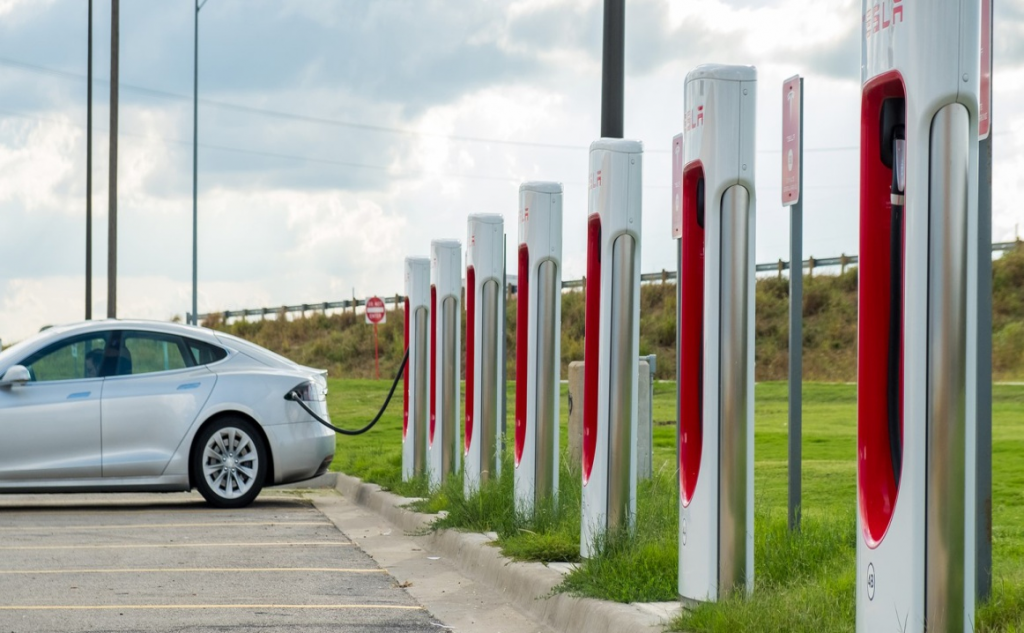 This article will examine the demand for quick charging station for EVs and the necessary financial outlays to upgrade the power infrastructure.
There have been more and more companies producing electric vehicles (EVs), and governments have offered incentives, yet EV adoption has not surged. The lengthier charging time compared to refuelling a conventional car could be a contributing factor. Yet, analysts think that the expansion of the electric vehicle market will be propelled by the widespread installation of EV fast charging stations made possible by innovations in fast charging technology that increase sustainability and reduce prices. However, there is a great deal of development taking on in this area, with several firms and organisations introducing their own quick charging systems, some of which can fully charge a vehicle in as little as 10 minutes.
It is becoming more and more evident that rapid charging is essential to attracting more buyers to electric vehicles and making them practical for lengthy trips. Many manufacturers of electric vehicles have formed alliances with charging companies and governmental entities to develop citywide charging networks in recent years. In Europe, for instance, Volkswagen AG and its energy brand, Elli, have set a key benchmark by constructing 400,000 charge points and administering the largest charging network in Europe, covering 27 countries and more than 800 suppliers. In 2019, the company will include Audi's charging technology in its product line, allowing for the expansion of this network.
In this article, we'll talk about how important it is to have access to faster charging station for EVs, as well as the costs associated with making those improvements to the power grid. We'll also take a look at two options that decision-makers might consider if they want to see an increase in the use of electric vehicles over the coming decade. Finally, we'll look at how a group effort may improve EV charging businesses and speed up the installation of charging stations.
Table of Contents
Types of electric vehicles
Battery Electric Vehicle (BEV)
Hybrid Electric Vehicle
Plug-in Hybrid Electric Vehicle (PHEV)
Fuel Cell Electric Vehicle (FCEV)
Why are quick charging station for EVs necessary?
As we've established, the requirement for faster EV charging is directly related to technological progress and declining prices. A major barrier to the widespread adoption of electric vehicles has been the limited availability of fast-charging facilities. The accessibility of charging infrastructure in urban areas is also a factor. The auto industry needs to realise that people who are used to filling up their gas tanks quickly and easily will have the same expectations for recharging their electric cars. It will take a lot of work and getting through a lot of obstacles to make the mental shift from driving a gasoline automobile to driving an electric vehicle.
Manufacturers of electric vehicles have apparently realised the importance of creating networks of charging stations. If there are enough charging stations in major cities and across the country, it should boost sales for manufacturers. McKinsey predicts that by 2021, Europe will have 375 thousand charging stations. However, research conducted by the European Car Manufacturers' Association indicates that even in a conservative scenario, the EU-27 will need at least 3.4 million functional public charging points by 2030.
It is expensive to build the necessary infrastructure for new charging stations, improved power grids, and increased renewable energy generation. According to reports, a sizable chunk of the budgeted monies will go towards preparing for, designing, and installing additional public and private charging outlets. Current electric vehicle owners tend to be well-off people who live in their own homes and can afford the hardware and installation of private charging outlets.
The business community has proposed two possible routes for infrastructure development:
The first piece of advice is to track how often charging stations are used and construct them accordingly. This would be a well-thought-out method of introducing a sufficient number of public charging points.
In addition, one strategy is to implement an aggressive plan with the goal of increasing sales of electric cars. Constructing a dense network of charging stations is a key part of this plan to speed up the widespread adoption of electric vehicles.
According to a report by McKinsey, the need for public chargers may be mitigated if automakers and automotive suppliers developed automobiles with faster charging speeds.
How are businesses attempting to reduce the cost of power infrastructure?
To enable lightning-fast EV charging with no changes to the electrical grid required, Blink Charging, an American manufacturer and provider of such equipment and services, has collaborated with Edge Energy. Through this collaboration, Edge Energy will integrate its patented EdgeEV power source, which can transform single-phase power into three-phase power for DC fast charging of electric vehicles. The group is working together since they know that there are deployment difficulties associated with grid limits and power infrastructure due to the demand for quick EV chargers. As a result of Edge Energy's approach, Blink can install ultra-fast EV chargers at a fraction of the price and in a fraction of the time required by conventional grid modifications.
Greg York, CEO of Edge Energy, has stated his company's eagerness to deepen its partnership with Blink Charging, a pioneer in the electric vehicle charging industry in the United States. There is a growing demand for trustworthy ultra-fast charging in places lacking 3-phase electricity. Our partnership with Blink provides a significant opportunity for growth for both of our organisations while meeting a pressing and ever-expanding demand for Blink's clientele.
The healthcare performance improvement company Vizient has partnered with Blink Charging to roll out charging stations for Vizient members. As a result of this collaboration, Blink's "Blink-as-a-Service" model can be adapted to better meet the needs of its customers. In addition to a cloud-based management tool for electric vehicle (EV) chargers and charging data, it also offers a variety of charger configurations, such as single and multiple cord pedestals, single and paired wall-mount chargers, DC fast, multi-family charging stations, and more.
Michael D. Farkas, Chairman and Chief Executive Officer of Blink Charging, expressed his company's excitement at being chosen by Vizient and its ability to serve as a "valuable resource" for the company's members by offering them access to Blink EV fast charging stations and services. Vizient members will benefit greatly from having access to the Blink network of EV chargers, and we're excited to be of service to them by providing the highest quality EV charging solutions.